If you would like to Upgrade your account, you can do so by logging into your Box account and navigating to the upgrade page in the Admin Console.
***NOTE: If you are a Personal Pro or Free Lite subscriber - you do not have an Admin Console. To Upgrade your account, please click "Get Unlimited Storage" at the top and then head to step 3!
Upgrading from within Your Account
If you would like to upgrade your account from within Box you may do so by following these steps:
Sign into your Box.com account as the Administrator.
Go to your Admin Console (left of page) & click the Settings symbol (top right) and select Business Settings. You can also directly access the Upgrade page here.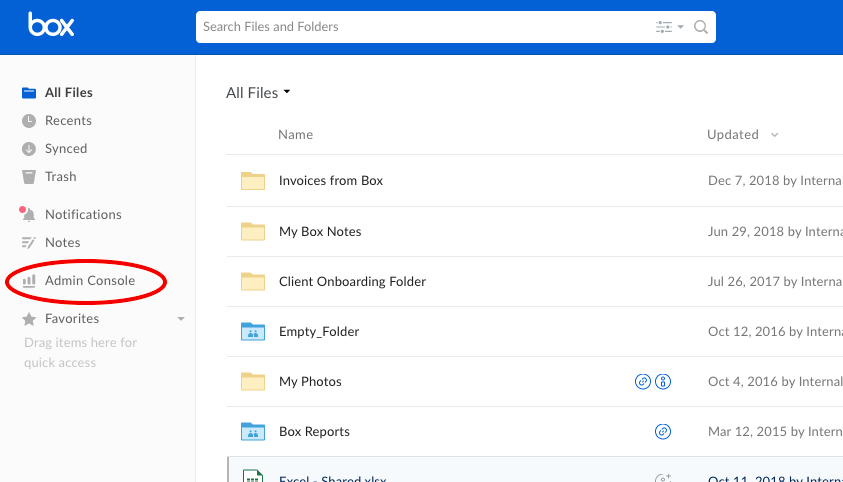 3. Click Upgrade Plan and you will arrive at the Upgrade page where you can choose the plan that's right for you. You will also be able to choose any Add-Ons that you want to at this time.
4. Once you have finished selecting the plan and any add-ons you can complete your purchase with your existing saved payment method or use a new payment method. Enjoy your new plan!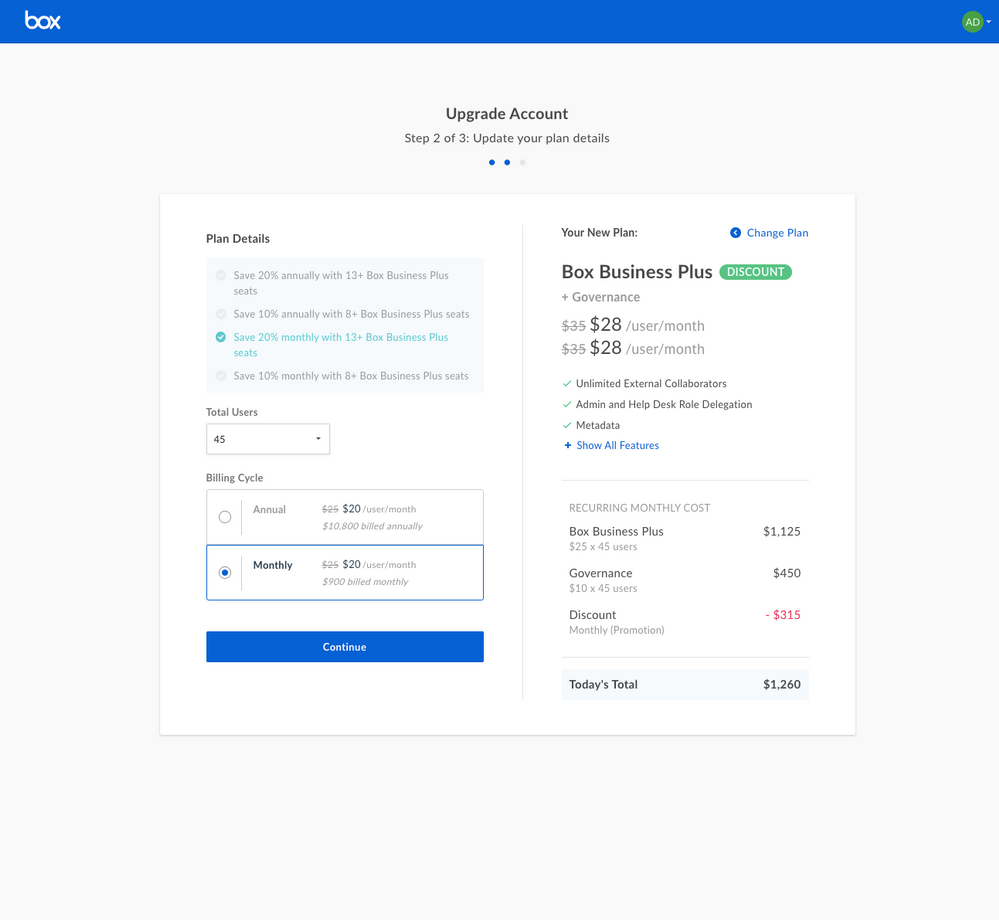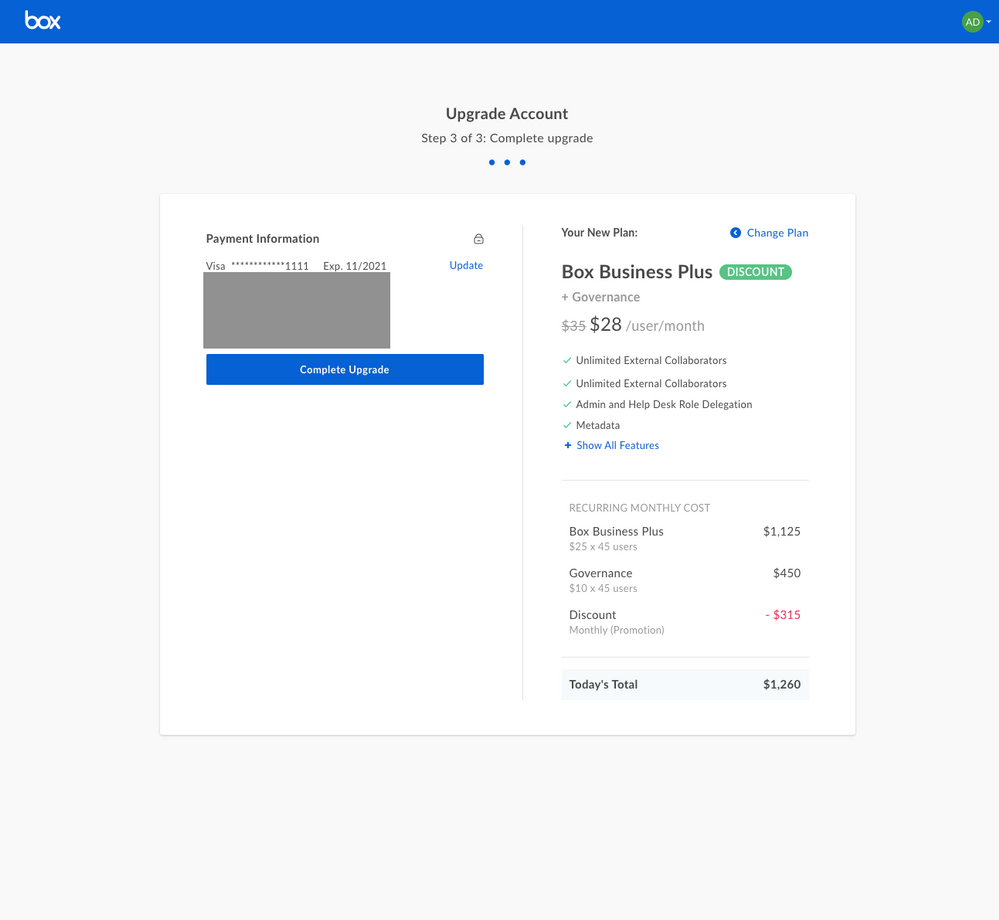 Please Note:
If you would like to receive a quote on our Enterprise product, please email sales@box.com or call

1-877-729-4269 <ext. 1> (Toll Free USA) or 1-650-641-2332 <ext. 2> (International)

Box has a 3-user minimum requirement for all business account plans.
If you already have an account and upgrade to business from within Box, you are not eligible for a 14-day trial. If this is the case and you would like a 14-day business trial, please contact the Box Sales Department at 1-877-729-4269 <ext. 1>

If you need any further assistance in upgrading your account or have any questions, please feel free to open a

support case with our Billing Team

.
billing_swarm_kb