As an admin, If you would like to Purchase Seats on your account, you can do so by logging into your Box account and navigating to the Admin Console to follow a few steps-- it's that easy!
Adding Seats from within Your Account
If you would like to purchase seats from within your Box account, you may do so by following these steps:
Sign into your Box.com account as the

Administrator.
Go to your

Admin Console

(left of page) & click the Settings symbol (top right) and select

Business Settings.
3. Locate the Seats Used section and click Add Seats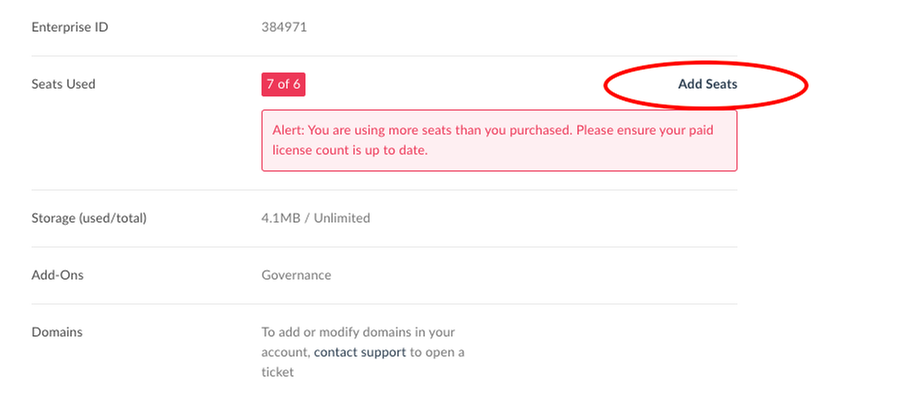 4. Continue on by selecting the number of seats you wish to purchase. The last selection will allow you to customize the amount of seats you wish to purchase.
5. Enter your payment information.
**Note: All seat purchases will be a prorated charge based on the date of purchase to the end of your billing term. The system is defaulted to show you the annual charge based on the number of seats you are buying. The new seats will be aligned to your billing term and not charged for the full year***
*If you have any questions, please feel free to submit a support case to our Billing Team, submit a ticket here
billing_swarm_kb